The Timber range of our Brise Soleil products consists of a variety of timber solutions. With Western Red Cedar being the most popular due to its durability, lightweight and resistance to warp. Western Red Cedar is an evergreen coniferous tree native to western North America. This softwood shows considerable colour variation when first machined, from a dark chocolate-brown to a salmon pink colour, maturing and weathering to a reddish-brown and eventually it often turns a silver-grey colour. Architects have been known to be very satisfied with this weathered appearance.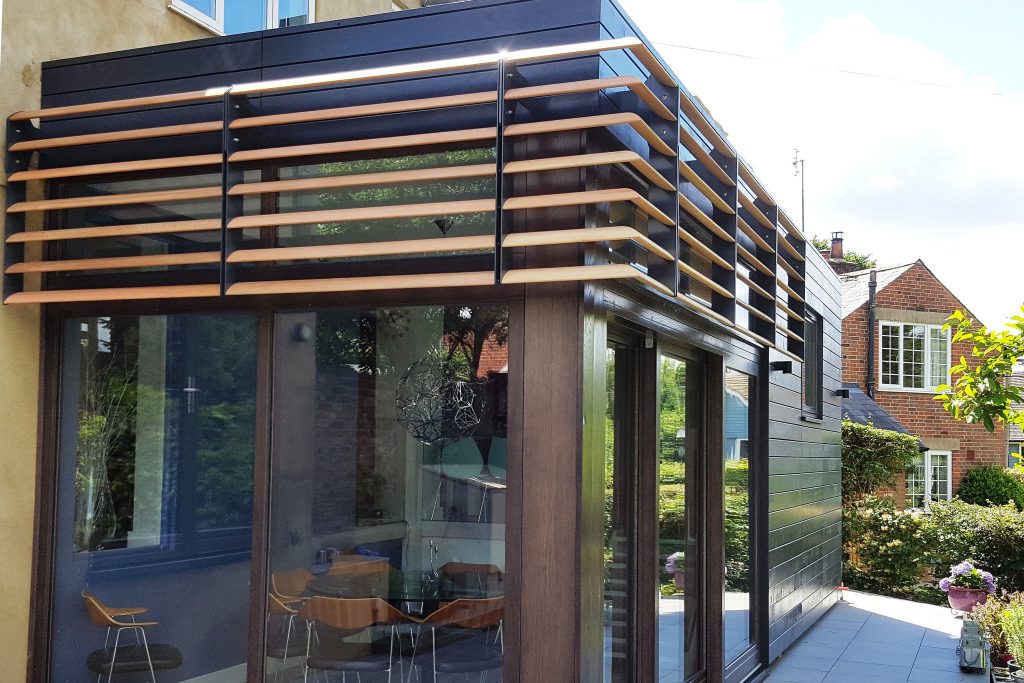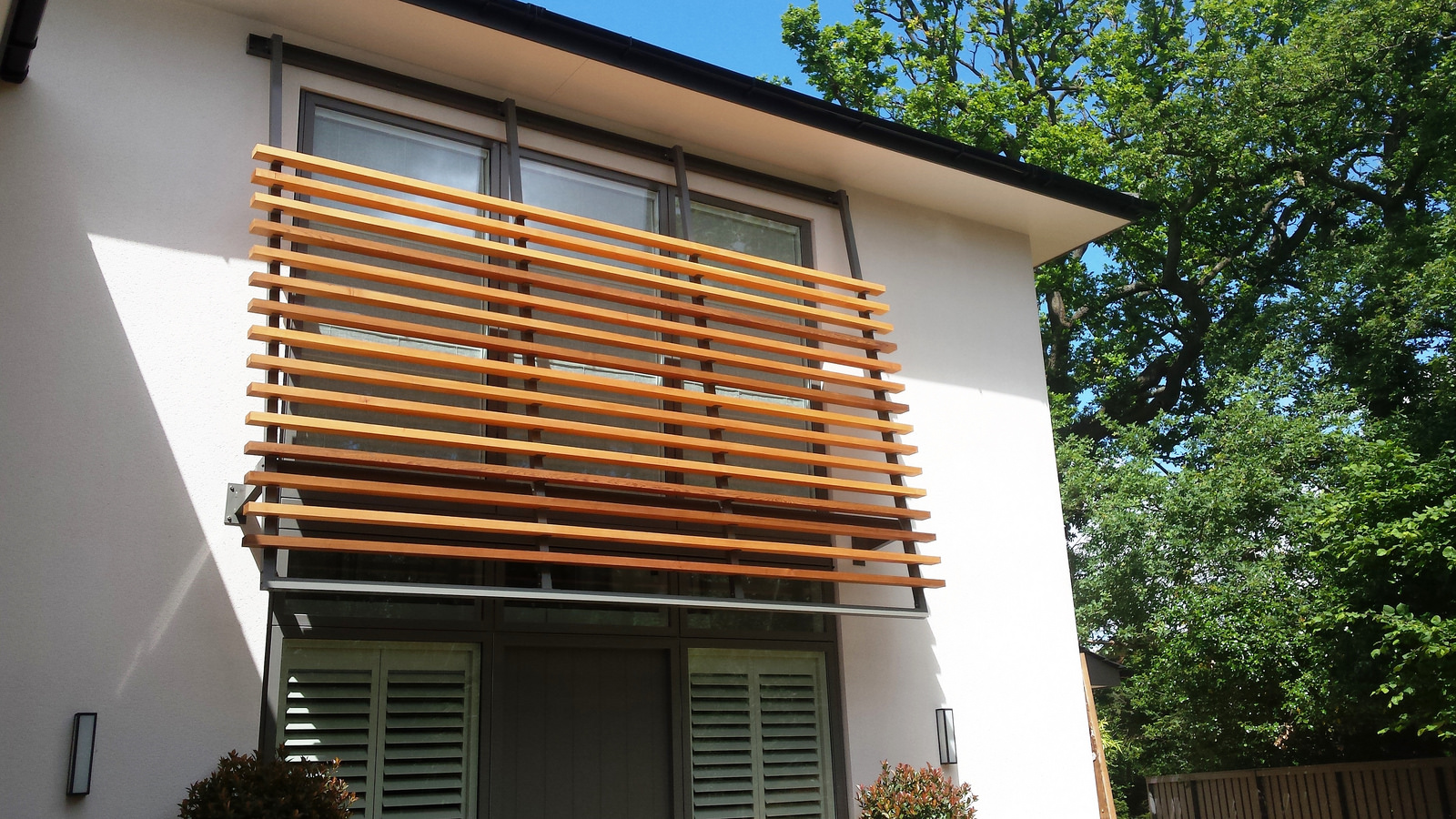 Nationwide Louvres are able to provide a variety of blade sizes and shapes including rectangular, elliptical and specialist shapes to the customer requirements with a variety of purpose designed powder coated aluminium bracketry. We are also able to provide secondary supports and bracing's using polished stainless steel tie rods and brackets. All individually designed to suit the customers building and visual requirements.
We also offer a variety of alternative timbers such as Siberian Larch, Douglas Fur, Iroko, Maple and European Oak are some of the timbers we have previously worked with however a large selection of other timbers can be obtained. Our timber merchants supply mainly to BS1186 Part 3 :1990 standard from responsible sources, is either FSC, PEFC or CSA certified and is purchased in line with Government Timber Procurement Policy – CPET. They are also closely linked with organisations like BREEM and Zero Carbon Hub to achieve their sustainability initiatives.